How To Change Therapists On BetterHelp? A Step-By-Step Guide 2023
Hey there! Jonathan here, a psychologist. If you're reading this, I understand that you might be at a point in your therapy journey where you feel the need for a change, and that's completely normal. Sometimes, our needs and circumstances evolve, and it's essential to find a therapist who can better support us along the way. In this guide, I will show how to change therapist on BetterHelp.
Now, let's talk about the importance of finding the right therapist. Building a solid therapeutic relationship is crucial for your progress and overall well-being. Each therapist has a unique set of skills, expertise, and personality, so finding someone who resonates with you is vital. By deciding to change therapists, you are taking an important step toward ensuring that your therapy experience aligns with your specific needs and goals.
Changing therapists on BetterHelp is a straightforward process. Simply log in to your account, navigate to the "My Therapist" section, and click on "Change Therapist." You will be prompted to provide a reason for the change, and then you can select a new therapist from a list of available options. It is important to communicate openly with your new therapist to ensure a smooth transition and continuation of your therapy journey.
So, whether you're seeking a different approach, a better connection, or a fresh perspective, I'm here to support you every step of the way. Let's embark on this journey together and discover how you can find the therapist who is the perfect fit for your unique needs on BetterHelp.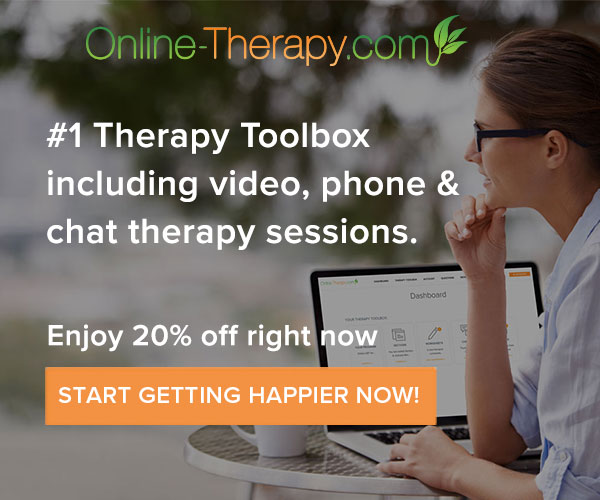 Reasons To Change Therapists On BetterHelp
Before diving into the process of changing therapists on BetterHelp, it's essential to understand why you might want to make this change. Being a psychologist and writer at TherapyEver, I think this is necessary. Some common reasons include:
1. Different therapeutic approaches: Therapists have different methods and specializations, and you may find that a particular approach does not resonate with you.
2. Lack of rapport: Building a strong therapeutic alliance is crucial for successful therapy. If you don't feel a connection with your therapist, it may be time to look for someone else.
3. Inadequate progress: If you feel that you're not making the desired progress in your therapy sessions, it might be an indication that a different therapist could be more helpful.
4. Logistical reasons: Scheduling conflicts, financial concerns, or changes in your circumstances may necessitate a change in therapists.
5. Personal preferences: Sometimes, you may simply prefer a therapist with a different background, gender, or approach.
If you want to switch from BetterHelp it is also a good idea you can find some popular and cheaper Betterhelp alternatives on our blog.
How To Change Therapists On Better Help: A Step-by-step Guide
Following is a step-by-step procedure required for changing therapists at BetterHelp :
Step 1: Evaluate Your Reasons For Change
Before initiating the process of changing therapists on BetterHelp, take a moment to reflect on your reasons for wanting to make this change. Consider discussing your concerns with your current therapist, as they may be able to adjust their approach or provide valuable insights.
Step 2: Access Your BetterHelp Account
Log in to your BetterHelp account and navigate to the "Account Settings" page. From there, click on the "Change Counselor" option.
Step 3: Complete The Change Counselor Form
Fill out the provided form, explaining your reasons for wanting to change therapists. This information will be used to match you with a more suitable therapist based on your preferences and needs.
Step 4: Review Your New Therapist's Profile
BetterHelp will provide you with the profile of a new therapist who matches your requirements. Review their information, including their education, experience, and therapeutic approach, to determine if they may be a good fit for you.
Step 5: Schedule a Session with Your New Therapist
If you're satisfied with the new therapist's profile, schedule a session with them to begin your therapeutic journey together. Remember that it may take a few sessions to build rapport and establish a strong therapeutic alliance.
Step 6: Inform Your Previous Therapist
If you feel comfortable doing so, consider sending a message to your previous therapist, informing them of your decision to change therapists. This can help maintain a professional relationship and provide closure for both parties.
FAQ's
Is There A Limit To How Many Times I Can Change Therapists On Betterhelp?
There is no set limit to the number of times you can change therapists on BetterHelp. However, it's essential to balance the need for finding the right fit with the importance of continuity and progress in therapy.
Will My Previous Therapist Know That I Changed Therapists On Better Help?
Your previous therapist will be informed that you're no longer working with them, but they won't receive specific details about your reasons for changing therapists.
Can I Return To My Previous Therapist If The New One Isn't A Good Fit?
Yes, you can request to work with your previous therapist again through the "Change Counselor" option in your account settings. However, remember that your last therapist's availability may have changed, and they might not be able to accommodate your request.
Is There A Fee Associated With Changing Therapists On Better Help?
No, there is no additional fee for changing therapists on BetterHelp. Your subscription covers the cost of engaging with any therapist on the platform.
How Long Does It Take To Be Matched With A New Therapist On Better Help?
The time it takes to be matched with a new therapist on BetterHelp may vary depending on your preferences and the availability of therapists. However, the platform aims to connect you with a new therapist within 24 hours.
In A Nutshell:
Understanding how to change therapists on BetterHelp is an essential aspect of ensuring that you receive the most effective and personalized mental health support possible. By following the steps outlined in this guide and taking the time to evaluate your reasons for change, you can make an informed decision about your therapeutic journey. Remember, finding the right therapist is a crucial factor in achieving your mental health goals, and BetterHelp is committed to supporting you in this process.