Cerebral Vs BetterHelp: What Is the Best Choice for Your Mental Health Journey
As a practicing psychologist, I often encounter clients who struggle with their mental health and are seeking effective online therapy options. That's why I decided to explore the two most popular online therapy brands in the market: Cerebral Vs BetterHelp. Are you curious to know which one is the best fit for you? Let's unravel the differences and make an informed decision together.
To put it briefly, Cerebral is a subscription-based platform that offers personalized care plans and medication management, while BetterHelp is a more affordable and flexible option that provides access to licensed therapists through text, phone, or video calls.
So, are you ready to start on a journey of self-discovery and find the best option for your mental health? Join me as we explore the world of online therapy and delve into the pros and cons of Cerebral vs BetterHelp. Let's work together to find the support and care you need to thrive.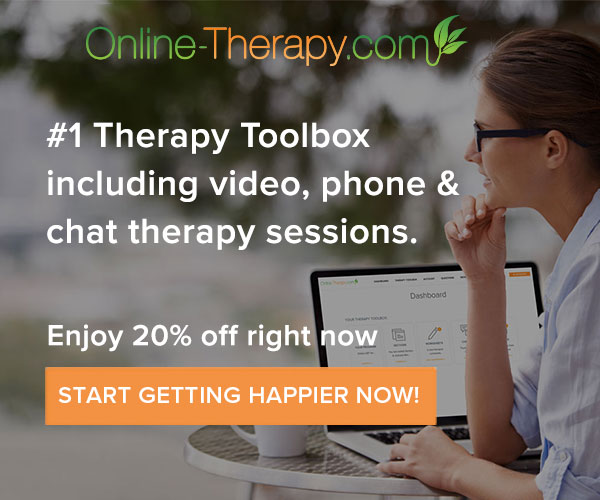 Understanding Online Therapy
Before we dive into the comparison, let's first understand what online therapy is. Online therapy, also known as teletherapy, is a form of mental health counseling that is conducted via video, phone, or chat. It is a convenient and accessible way to receive mental health care, especially for those who may not have access to in-person therapy.
The Benefits of Online Therapy
Online therapy has several benefits, including:
Accessibility: Online therapy can be accessed from anywhere, making it easier to receive mental health care.
Convenience: You can receive therapy from the comfort of your home, which can save you time and money.
Affordability: Online therapy is often more affordable than in-person therapy.
Anonymity: Online therapy provides a level of anonymity that some people may find comforting.
Cerebral vs BetterHelp: An Overview
Before we dive into the details, let's have a quick overview of both platforms.
Cerebral
Cerebral is a telehealth platform specializing in mental health services. It primarily focuses on conditions like anxiety, depression, and insomnia. It offers a comprehensive approach to mental health care by combining therapy, medication management, and care counseling.
BetterHelp
BetterHelp is the largest online therapy platform, providing access to thousands of licensed mental health professionals. It offers counseling services through messaging, live chat, phone, and video sessions with a wide range of expertise to address various mental health concerns. Betterhelp also offers a free trial for its therapy services.
Comparing Features: Cerebral vs BetterHelp
Now that we have a basic understanding of both platforms, let's compare their features.
1. Therapist Matching
Cerebral: Cerebral uses an algorithm to match you with a care counselor based on your specific needs and preferences. You can also browse through their network of therapists and choose one yourself.
BetterHelp: After completing an initial questionnaire, BetterHelp matches you with a therapist best suited to address your concerns. If the match is not to your satisfaction, you can request to change your therapist at any time.
2. Communication Methods
Cerebral: Cerebral offers video therapy sessions and messaging with your care team, which includes your therapist, prescribing provider, and care counselor.
BetterHelp: With BetterHelp, you have access to live chat, messaging, phone, and video sessions, offering a more diverse range of communication options.
3. Subscription Plans and Pricing
Cerebral:
| Price Plan | Description | Price (First Month) | Price (Monthly) | Features |
| --- | --- | --- | --- | --- |
| Therapy | Deep & transformative support in a one-on-one setting, by video or phone | $145 | $295 | Choose from credentialed therapists and find who's right for you. Get weekly 45-minute sessions that fit your schedule: Days, nights, or weekends. Create your ongoing care plan together. |
| Therapy + Medication | The most proactive approach to long-term care: Includes all the features of both plans | $175 | $365 | 80% of people who combined medication and therapy avoided a recurrence of depression. |
| Medication | Expert clinical support for specific diagnoses | $49 | $99 | Get a thorough assessment from a licensed medical prescriber. Develop a medication plan together if necessary. Check-in regularly to track progress and ask questions. Medication is shipped directly and privately to your door or the pharmacy of your choice. |
BetterHelp:
| Plan | Price per Week | Billed Every | Cancellation Policy |
| --- | --- | --- | --- |
| BetterHelp Plan | $60 to $90 | 4 weeks | Cancel anytime |
Note: The actual price per week may vary between $60 to $90, depending on the client's location, preferences, and therapist availability.
Read: How To Get BetterHelp Free Trial
4. Insurance Coverage
Cerebral: Currently, Cerebral does not accept insurance. However, you may be able to use your HSA or FSA to cover the costs.
BetterHelp: BetterHelp does not directly accept insurance, but some insurance plans may cover parts of the costs. It's essential to check with your insurance provider for coverage details.
5. Cerebral and BetterHelp roles in the treatment of various diseases or conditions:
Cerebral is a digital health platform that focuses on providing personalized treatment for individuals living with chronic neurological conditions such as Parkinson's disease, multiple sclerosis, and epilepsy.
The platform utilizes machine learning algorithms and real-time data to create customized treatment plans that cater to the unique needs of each patient. Cerebral also provides remote monitoring and support for patients, which can improve their quality of life and reduce the burden of frequent doctor visits.
On the other hand, BetterHelp is an online counseling and therapy service that provides mental health support to individuals struggling with various conditions such as phobias, anxiety, depression, stress, relationship issues, and more.
The platform offers a range of therapy modalities, including cognitive-behavioral therapy, psychodynamic therapy, and mindfulness-based therapy, among others. BetterHelp connects individuals with licensed and qualified mental health professionals who can provide support and guidance through one-on-one video sessions, phone calls, and chat messaging.
| Feature | Cerebral | BetterHelp |
| --- | --- | --- |
| Availability | Available in select states | Available in most states |
| Cost | Starts at $49 per month | Starts at $60 per week |
| Therapist Qualifications | All therapists have a minimum of a master's degree in psychology, social work, or counseling, and are licensed or in the process of being licensed | All therapists have a master's degree in psychology, social work, or counseling, and are licensed and in good standing |
| Treatment Approach | Integrative | Evidence-based |
| Platform | Video, messaging, and phone sessions | Video, messaging, and phone sessions |
| Specialties | Anxiety, depression, and insomnia | Wide range of mental health concerns and issues |
| Privacy Policy | Strong privacy policy in place | Strong privacy policy in place |
Cerebral vs BetterHelp: Quality of Care
Both Cerebral and BetterHelp are staffed by licensed mental health professionals. Cerebral's team includes licensed therapists and medical providers, while BetterHelp's team is made up of licensed therapists. Both platforms use evidence-based treatments to address a range of mental health concerns, such as depression, anxiety, and phobias.
Cerebral and BetterHelp also use different approaches to therapy. Cerebral focuses on personalized care and tailors its treatment plans to each individual's needs.
On the other hand, offers a more flexible approach to therapy and allows individuals to communicate with their therapist through a range of mediums.
Cerebral vs. BetterHelp: Pros and Cons
Cerebral Pros:
Personalized care
Medication management
Access to a dedicated care team
Cerebral Cons:
Limited availability in certain states
Higher cost compared to some other online therapy platforms
BetterHelp Pros:
Wide range of therapy options
Communication options to fit individual preferences
Available nationwide
BetterHelp Cons:
Some individuals may prefer a more personalized approach to therapy
Cost may be higher compared to some other online therapy platforms
Privacy Policy Comparison:
When it comes to online therapy, privacy, and confidentiality are crucial considerations. Both Cerebral and BetterHelp have privacy policies in place to protect the confidentiality of their clients.
Cerebral's privacy policy outlines that they collect personal information such as name, date of birth, and contact information for the purpose of providing therapy services. They also collect information about your mental health history and treatment progress to inform your therapist's approach to your care. Cerebral uses industry-standard encryption and security measures to protect client information, and they do not sell or share client information with third parties unless required by law.
BetterHelp's privacy policy also states that they collect personal information such as name, contact information, and payment details. They also collect information about your mental health history and treatment progress to inform your therapist's approach to your care. BetterHelp uses bank-level encryption and security measures to protect client information, and they do not sell or share client information with third parties unless required by law.
BetterHelp Vs Talkspace Vs Cerebral
To gain a comprehensive understanding of the distinctions between Cerebral and BetterHelp, it's essential to consider the broader context of big online therapy platforms. In the realm of digital mental health services, key players like BetterHelp, Talkspace, and Cerebral have emerged as prominent contenders, each offering unique approaches to therapy.
For a detailed comparison of these platforms and an in-depth analysis of their strengths, the article "BetterHelp Vs Talkspace Vs Cerebral" this article provides valuable insights.
FAQ's
Can I Switch Therapists On Both Platforms?
Yes, both Cerebral and BetterHelp allow you to switch therapists if you feel the match is not suitable for your needs.
Do Both Platforms Offer Psychiatry Services?
Cerebral offers psychiatry services as part of its subscription plans, while BetterHelp focuses on therapy and counseling, not offering psychiatry services at this time.
Is It Worth Paying For BetterHelp?
This ultimately depends on your individual needs and financial situation. BetterHelp offers affordable options for online therapy and provides access to licensed and experienced therapists. If you value the convenience of virtual sessions and want a more cost-effective option than traditional in-person therapy, then BetterHelp may be worth considering. There are cheaper alternatives to BetterHelp also available to explore on our blog.
What Is The Session Length For BetterHelp?
BetterHelp session length varies based on the therapist and your individual needs. The platform offers messaging, live chat, phone, and video sessions, which can range from 30 minutes to an hour or longer. Your therapist will work with you to determine the most appropriate session length for your needs.
Final Verdict:
In my personal opinion, after weighing the various features and offerings of both Cerebral and BetterHelp, the decision ultimately comes down to your individual needs and preferences. If you require a more comprehensive approach to mental health care that includes medication management, Cerebral may be your better choice. On the other hand, if you are looking for a wider range of communication methods and a vast network of therapists, then Better Help may be the ideal fit.
Regardless of which platform you choose, it is crucial to take charge of your mental health and seek the help you need. Cerebral and Better Help are excellent options that can support your journey toward improved well-being. Therefore, carefully assess your requirements and make an informed decision that aligns with your specific needs and goals.
You May Also Like: