BetterHelp vs. Regain: Crucial Difference Explained [Updated 2023]
Ever wondered how technology could transform the way we approach mental well-being and relationship harmony? In this age of technology, online therapy has become a popular and accessible way to provide support to those in need.
If you're curious about accessing expert assistance for your emotional health or untangling the intricacies of your relationships, Online therapy is at your service, BetterHelp vs Regain.
BetterHelp boasts an expansive array of licensed therapists and therapeutic techniques, while ReGain focuses on reinvigorating and repairing relationships through specialized counseling.
As we pit BetterHelp against ReGain, get ready to uncover the nuances that distinguish them, guiding you toward a path of emotional wellness and more meaningful connections. Are you prepared to embark on this digital expedition to personal growth and happier relationships? Let's dive into the comparison.
BetterHelp offers a more comprehensive range of services, catering to various mental health concerns, while Regain Therapy specializes in relationship and couples counseling. Both platforms are excellent in their respective domains, but your choice will depend on the specific type of support you're seeking.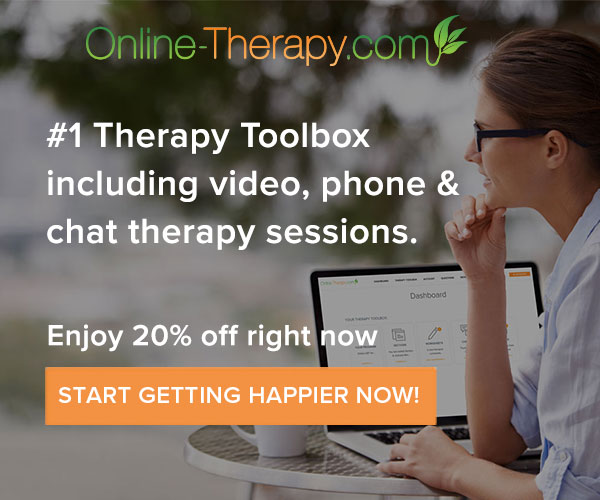 Understanding BetterHelp and Regain
What is BetterHelp?
BetterHelp is a leading online therapy platform that connects clients with licensed mental health professionals. Launched in 2013, BetterHelp offers a wide range of mental health services, including individual therapy, couples therapy, and group sessions.
The platform boasts a large network of over 25,000+ licensed therapists, covering areas such as anxiety, depression, relationship issues, and more.
What is Regain?
Regain, a subsidiary of BetterHelp focuses specifically on online couples therapy. It was founded in 2016 to help couples facing relationship challenges, by connecting them with licensed therapists who specialize in marriage and couples counseling. Regain aims to provide a convenient, affordable, and discreet platform for couples to work on their relationship issues.
BetterHelp vs Regain Features Comparison
Therapist Matching and Qualifications
Both BetterHelp and Regain have stringent requirements for therapists to join their platforms. Therapists must have a minimum of 3 years and 2,000 hours of hands-on experience, along with appropriate licensing and accreditation to join these platforms.
BetterHelp matches clients with therapists based on a detailed questionnaire that covers personal preferences, issues faced, and goals for therapy. Regain follows a similar approach, with an emphasis on relationship-specific aspects.
Services Offered By Regain & BetterHelp:
Individual Therapy
Both BetterHelp and Regain offer individual therapy services. Individual therapy can help individuals work through a range of mental health issues including autism, ADHD, anxiety, depression, stress, and trauma.
Couples Therapy
BetterHelp offers couples therapy services in addition to individual therapy, whereas Regain specializes in couples therapy. Couples therapy can help couples work through issues such as communication, conflict resolution, and rebuilding trust.
Teen Counseling
BetterHelp offers counseling services specifically designed for teens. Teen counseling can help address a range of issues that are unique to adolescents, including peer pressure, school-related stress, and mental health concerns.
If you are not sure about your teen counseling you can take a Teen counseling quiz to have a better idea.
LGBTQ+ Counseling
BetterHelp offers counseling services specifically designed for the LGBTQ+ community. These services can help individuals navigate issues related to sexual orientation, gender identity, and Demisexual.
Trauma and Abuse Counseling
BetterHelp offers specialized counseling services for individuals who have experienced trauma and abuse. These services can help individuals work through the emotional impact of traumatic experiences and develop coping skills.
Addiction Counseling
BetterHelp offers addiction counseling services for individuals struggling with addiction to substances or behaviors. These services can help individuals develop strategies for managing addiction and achieving sobriety.
Christian Counseling
BetterHelp also offers counseling services for individuals who want to integrate their faith into their therapy sessions. Christian counseling can help individuals address mental health issues while also exploring their spiritual beliefs.
Modes of Communication
BetterHelp and Regain offer multiple ways for clients to communicate with their therapists:
Messaging: Clients can send messages to therapists anytime, with responses usually within 24-48 hours.
Live Chat: Clients can schedule live chat sessions with their therapists for real-time text-based conversations.
Phone Calls: Both platforms offer the option to schedule phone sessions with therapists.
Video Sessions: Clients can also opt for video sessions to have face-to-face interactions with therapists.
Accessibility and Platform Experience
BetterHelp and Regain are accessible through web browsers and mobile apps (iOS and Android). The platforms offer user-friendly interfaces, making it easy for clients to navigate through their accounts, schedule sessions, and communicate with therapists.
Additional Resources
BetterHelp offers access to a wealth of mental health resources, including articles, worksheets, and group therapy sessions. Clients can join group sessions on a variety of topics, such as managing anxiety, depression, and relationships.
Regain, being focused on couples therapy, does not provide access to group sessions but offers resources specific to relationship issues in the form of articles and worksheets.
Cost Comparison – BetterHelp vs. Regain
As a psychologist, it is crucial to understand the financial aspects of therapy in order to provide the most suitable recommendations for clients seeking mental health support. Both platforms aim to provide affordable and accessible therapy services to clients, but there may be subtle differences between them that could influence your decision.
Upon examining the cost structure of therapy through BetterHelp, it becomes apparent that the platform offers a pricing range from $60 to $90 per week (billed every 4 weeks). This cost is determined based on factors such as your location, preferences, and the availability of therapists.
Clients have the flexibility to cancel or pause their membership at any time and for any reason, ensuring that they are not locked into a long-term commitment if circumstances change or if they feel that the services are not meeting their needs.
In comparison, the cost of therapy through Regain similarly ranges from $60 to $90 per week (billed every 4 weeks). Similar to BetterHelp, this cost is also influenced by factors such as location, preferences, and therapist availability.
Clients using Regain have the same flexibility to cancel their membership at any time and for any reason, thus providing them with a sense of control over their therapy experience.
Upon reviewing the pricing structures of both BetterHelp and Regain, it is evident that the costs associated with each platform are quite comparable.
Both platforms aim to offer affordable therapy services that accommodate client needs and preferences, while also providing flexibility in terms of membership cancellation and changing therapists. Ultimately, the decision between BetterHelp and Regain may come down to personal preference, specific therapeutic focus, or the rapport established with a particular therapist.
| Aspect | BetterHelp | ReGain |
| --- | --- | --- |
| Cost Range | $60 to $90 per week | $60 to $90 per week |
| Billing Frequency | Every 4 weeks | Every 4 weeks |
| Cost Flexibility | Cancel or pause anytime | Cancel anytime |
| Commitment | No long-term commitment | No long-term commitment |
Cost comparison table
Payment and Cancellation Policies
Payments for both BetterHelp and Regain can be made using major credit cards and PayPal. The platforms offer a flexible cancellation policy, allowing clients to cancel their subscriptions anytime without penalties.
Pros and Cons of BetterHelp vs. Regain
BetterHelp Pros and Cons
Pros:
Large network of licensed therapists.
A variety of mental health services, including individual, couples, and group therapy.
Multiple modes of communication.
Access to additional resources and group sessions.
User-friendly interface.
Cons:
Pricing may be higher than some competitors.
Limited in-person interaction with therapists.
Regain Pros and Cons
Pros:
Specializes in couples therapy.
Pricing covers both partners.
Multiple modes of communication.
Access to relationship-specific resources.
Part of the BetterHelp network.
Cons:
Limited to couples therapy only.
No access to group sessions.
Limited in-person interaction with therapists.
Privacy Policy Comparison
Online counseling platforms such as BetterHelp and ReGain have emerged, offering a unique approach to therapy, and connecting clients with licensed professionals through technology.
In this comparison, I will explore the key differences and similarities between BetterHelp and ReGain's privacy policies, ensuring you make an informed decision when selecting a platform that best aligns with your privacy preferences.
Information Collection and Usage
Both BetterHelp and ReGain collect personal information, such as your name, email address, phone number, and payment information during the registration process.
Additionally, they gather data regarding your mental health, therapeutic needs, and treatment progress. Both platforms emphasize the importance of confidentiality and the secure management of this sensitive information.
Regarding non-personal information, BetterHelp and ReGain collect data related to your usage of their websites and mobile applications. This includes IP addresses, device information, and cookies to improve your user experience and monitor the platforms' performance.
Sharing and Disclosure of Information
BetterHelp and ReGain are committed to maintaining your privacy and the confidentiality of your personal information. Both platforms do not sell or rent your personal information to third parties for marketing purposes.
However, they may share your data with third-party companies that provide services on their behalf, such as payment processing, customer support, or technical infrastructure.
Additionally, both platforms reserve the right to disclose your personal information if required by law or in response to legal requests, such as subpoenas or court orders.
In cases where a client presents a risk to themselves or others, both platforms will take the necessary steps to ensure the safety of all parties, which may include disclosing relevant information to authorities or emergency services.
Data Security and Protection
BetterHelp and ReGain implement robust security measures to protect your personal information from unauthorized access, disclosure, or alteration. Both platforms utilize Secure Socket Layer (SSL) technology to encrypt data transmission between your devices and their servers.
They also employ strict access controls, limiting the number of employees who can access your information and providing them with the necessary training to safeguard your data.
While both platforms strive to secure your information, it is important to acknowledge that no data transmission over the Internet is entirely secure, and there is always a risk of data breaches. In such cases, BetterHelp and ReGain commit to informing affected users and taking the necessary steps to mitigate the impact of the breach.
User Rights and Choices
As users of BetterHelp and ReGain, you have the right to access, modify, or delete your personal information at any time. Both platforms provide options to manage your account settings, allowing you to update your personal details, communication preferences, and payment information.
In case you wish to terminate your account, both BetterHelp and ReGain offer guidelines on how to do so. Upon termination, your personal information will be retained for a limited period as required by law or for operational purposes before being securely deleted.
FAQs
1. How does ReGain compare to BetterHelp as an alternative?
ReGain focuses specifically on couples therapy, making it an ideal BetterHelp alternative for those seeking relationship counseling. BetterHelp, on the other hand, offers a broader range of individual therapy services.
2. Are BetterHelp and Regain therapists licensed and qualified?
Yes, both BetterHelp and Regain require therapists to have a minimum of 3 years and 2,000 hours of hands-on experience, along with appropriate licensing and accreditation.
3. Can I switch therapists on BetterHelp or Regain?
Yes, both platforms allow clients to switch therapists if they feel the current therapist is not a good fit.
4. Are the sessions on BetterHelp and Regain confidential?
Yes, both platforms prioritize client confidentiality and adhere to strict data encryption and privacy policies.
5. How do BetterHelp and Regain compare to traditional in-person therapy?
Online therapy platforms like BetterHelp and Regain offer more flexibility, accessibility, and affordability compared to traditional in-person therapy. However, they may not be suitable for individuals requiring intensive in-person treatment.
Final Verdict
BetterHelp and ReGain prioritize privacy, handling personal data transparently and securely. Both platforms empower users with data control, though online sharing involves inherent risks. Comparing BetterHelp vs. ReGain, they offer distinct features and serve diverse mental health needs. BetterHelp provides a comprehensive range of resources, while ReGain specializes in couples therapy.
The choice depends on your needs and preferences. If your primary goal is to take couple therapy then go for Regain it is best in this area. By understanding offerings, pricing, and features, you can confidently choose a platform for your mental health journey.
You May Also Like These Comparisons: