BetterHelp Vs. BetterUp [Difference Explained 2023]
Prioritizing our mental well-being has become more essential than ever. As a result, the demand for convenient and effective online counseling and coaching services has given rise to platforms like BetterHelp vs BetterUp. In my years of practice, I have seen how having access to mental health care and support can be essential for both personal and professional development.
These two prominent players in the digital mental health arena offer distinct yet complementary approaches to fostering personal growth and emotional support. While BetterHelp focuses on connecting individuals with licensed therapists for therapy sessions, BetterUp takes a coaching-oriented approach, helping users enhance various aspects of their lives.
In this comparison, I'll talk about the nuances of BetterHelp vs BetterUp, exploring their unique features, benefits, and target audiences. Whether you're seeking professional therapy or personal development guidance, understanding the differences between these platforms can empower you to make an informed choice that aligns with your mental health and wellness goals.
BetterHelp is a leading online therapy platform that connects individuals with licensed therapists through text, audio, and video communication. With over 25,000+ professional therapists and a wide range of affordable plans, BetterHelp aims to make mental health support accessible and convenient. On the other hand, BetterUp focuses on coaching and professional development, offering a personalized approach to help individuals reach their full potential. Through one-on-one coaching sessions and a library of resources, BetterUp empowers individuals to enhance their skills, increase resilience, and achieve their goals.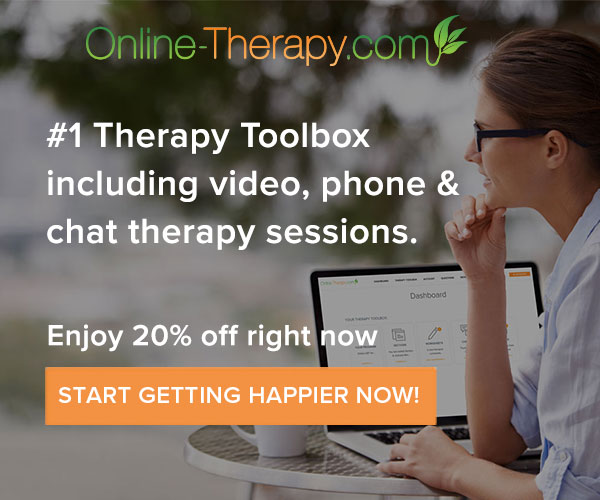 BetterHelp vs BetterUp: Overview
BetterHelp
BetterHelp is an online counseling platform that connects users with licensed therapists for video, phone, or live chat sessions. Launched in 2013, BetterHelp has quickly become one of the largest online therapy providers, offering a wide range of mental health services. Their platform allows users to access therapy from the comfort of their own homes, making mental health support more accessible to those who may have difficulty attending traditional in-person sessions.
BetterUp
BetterUp, on the other hand, is a professional coaching platform that focuses on personal growth and development. Founded in 2013, BetterUp connects users with certified coaches, providing personalized and goal-oriented guidance through video sessions and messaging. BetterUp is designed to help individuals improve their performance, productivity, and overall well-being by addressing various aspects of their lives, including work, relationships, and personal growth.
Offered Services: BetterHelp Vs BetterUp
BetterHelp Services
BetterHelp provides a wide range of mental health services, including:
Individual therapy.
Couples therapy.
Teen counseling.
LGBTQ+ counseling
Grief counseling.
Stress and anxiety management.
Depression treatment.
Trauma and PTSD therapy.
Eating disorder support.
Addiction recovery.
BetterUp Services
BetterUp focuses on personal growth and development, offering services such as:
Professional coaching.
Leadership development.
Career Coaching.
Work-life balance guidance.
Stress management.
Communication skills improvement.
Emotional intelligence training.
Time management and productivity enhancement.
Relationship building and networking.
Personal growth and self-improvement.
Platform Features
BetterHelp Features
Some key features of the BetterHelp platform include:
Access to licensed therapists: BetterHelp connects users with qualified therapists who have a minimum of 3 years and 2,000 hours of experience in their respective fields.
Secure and private communication: Sessions are conducted through a HIPAA-compliant platform, ensuring privacy and security.
Flexible scheduling: Users can schedule sessions at their convenience, with the option for video, phone, or live chat appointments.
Unlimited messaging: Users can send messages to their therapists anytime and expect a response within 24-48 hours.
Financial aid: BetterHelp offers financial assistance for those who cannot afford their services.
BetterUp Features
BetterUp offers a variety of features designed to support personal growth, including:
Access to certified coaches: BetterUp coaches undergo a rigorous selection process and receive continuous training to ensure high-quality guidance.
Personalized coaching: Users complete an initial assessment to determine their goals and areas for improvement, allowing coaches to tailor their approach accordingly.
Video sessions and messaging: Users can schedule video sessions with their coaches and communicate through messaging for ongoing support.
Skill-building resources: BetterUp provides access to a library of resources, including articles, videos, and exercises, to help users build their skills and knowledge.
Progress tracking: Users can track their progress toward their goals through the platform's dashboard.
Pricing and Payment Options
BetterHelp Pricing
BetterHelp offers a subscription-based pricing model, with plans starting at $60 to 90$ per week. This includes unlimited messaging and weekly live sessions with a therapist. Payment options include credit cards and PayPal. You can also try BetterHelp's free trial to try their services free of cost.
BetterUp Pricing
BetterUp operates on a custom pricing model, with costs varying depending on the level of coaching and the number of sessions required. Users can contact BetterUp for a personalized quote. Payment options include credit cards and PayPal.
Pros and Cons
BetterHelp Pros and Cons
Pros:
Cons:
BetterUp Pros and Cons
Pros:
Cons:
Read: 19 Best BetterHelp Alternatives In 2023
FAQ's
What Is The Main Difference Between Better Help And Better Up?
The primary difference between BetterHelp and BetterUp is their focus. BetterHelp provides online therapy and counseling services, whereas BetterUp offers professional coaching for personal growth and development.
Are Better Help And Better Up Suitable For Everyone?
While both platforms can benefit a wide range of users, BetterHelp is better suited for those seeking therapy and mental health support, and BetterUp is ideal for individuals looking to improve their personal and professional lives through coaching.
Which Platform Is More Affordable?
BetterHelp offers subscription-based pricing starting at $60 per week, whereas BetterUp operates on custom pricing. The affordability of each platform will depend on the specific needs and preferences of the user.
Final Verdict:
When it comes to the BetterHelp vs. BetterUp debate, the right choice ultimately depends on your specific needs and goals. If you're seeking therapy and mental health support, BetterHelp may be a better fit. However, if your focus is on personal growth and development, BetterUp could be the ideal option.
Both platforms offer valuable resources and access to qualified professionals, making it easier than ever to prioritize your mental health and personal growth in today's digital age. By carefully considering the features, services, and costs of each platform, you'll be well-equipped to make the best decision for your unique journey.
You May Also Like: