BetterHelp UK Review: How Much Does It Cost?
Betterhelp UK is a convenient and accessible way to receive therapy from the comfort of your own home. With a team of licensed therapists, the platform offers a range of mental health services, including individual and couples therapy, as well as a variety of specialized areas such as anxiety, depression, and trauma.
Overall, I believe that Betterhelp UK is an excellent option for those looking for convenient, flexible, and affordable therapy. With its licensed therapists and range of mental health services, the platform offers a comprehensive and convenient way to receive the support you need.
BetterHelp UK provides flexible therapy options with 24/7 availability. Choose from messaging, live chat, phone, or video sessions to suit your needs. The platform offers affordable subscription plans tailored to your budget, making therapy accessible for those with financial constraints.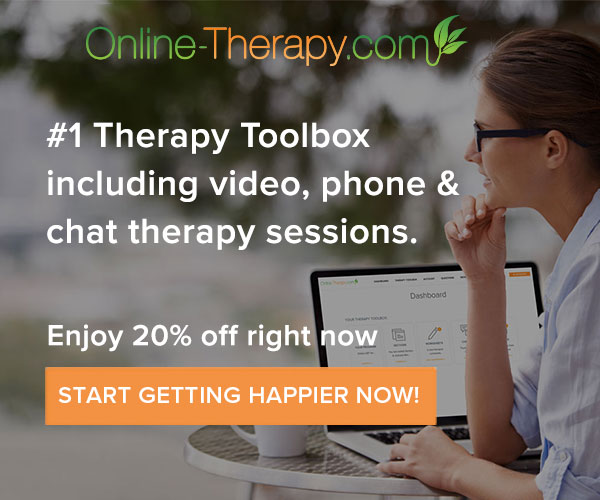 Cost Comparison BetterHelp Uk Vs Traditional Therapy:
Cost is an important factor to consider when seeking therapy. When comparing the cost of BetterHelp UK to in-person therapy in the UK, there are a few things to keep in mind.
Firstly, BetterHelp charges between $60 to $90 USD per week, which is approximately £47 to £70.20 GBP per week. This may seem like a reasonable cost for therapy, but it's important to note that this is a recurring cost and can add up over time.
On the other hand, the cost of in-person therapy in the UK varies depending on the therapist and location. According to recent research, the average cost of a therapy session in the UK ranges from £40 to £100 GBP per session. This means that if you attend therapy once a week for a month, you could be spending anywhere from £160 to £400 GBP.
While in-person therapy may seem more expensive upfront, it's important to consider the potential long-term costs of using a platform like BetterHelp. Additionally, in-person therapy allows for a more personalized experience and the opportunity to build a strong therapeutic relationship with your therapist.
BetterHelp UK: An Overview
BetterHelp UK is an online counseling platform that connects individuals with licensed therapists and counselors. It provides a convenient and affordable way to access mental health services from the comfort of your own home. BetterHelp UK offers a wide range of therapy options, including individual, couples, and family counseling, as well as specialized services for specific mental health concerns such as depression, anxiety, and addiction.
The platform also offers flexible scheduling, secure messaging, and video sessions to ensure that clients receive the support they need in a way that works best for them. Overall, BetterHelp UK is a valuable resource for those seeking professional mental health support that is accessible, convenient, and affordable.
The Benefits of BetterHelp UK
There are several advantages to choosing Betterhelp UK as your go-to source for therapy. These include:
1. Affordability
One of the primary benefits of BetterHelp UK is its affordability. Traditional therapy can be costly, especially for those without insurance coverage or living in areas with limited mental health resources. Betterhelp UK offers a range of subscription plans to suit different budgets, making therapy more accessible to a wider audience.
2. Accessibility
With the ability to connect with a therapist from the comfort of your own home or any other private space, BetterHelp UK eliminates the need to travel to a physical location for therapy sessions. This makes it an ideal option for those with mobility impairments, busy schedules, or living in rural areas where mental health services may be scarce.
3. Anonymity And Privacy
For some people, the idea of attending therapy in person can be intimidating or embarrassing. Betterhelp UK provides a level of anonymity that allows users to engage in therapy without fear of being judged or recognized. All communication between users and therapists is encrypted, ensuring that your sensitive information remains confidential.
4. A Wide Range Of Specialisations
Betterhelp UK boasts a large network of licensed therapists from various backgrounds and areas of expertise. This means that you can find a therapist who specializes in your specific needs, from anxiety and depression to relationship issues, self-esteem, and more.
How Does It Work?
Betterhelp UK's process is simple and user-friendly. Here's an overview of the steps involved:
1. Complete an online questionnaire: Users start by filling out a detailed questionnaire to help Betterhelp UK understand their specific needs and preferences.
2. Get matched with a therapist: Based on the information provided, BetterHelp UK will match the user with a licensed therapist who best aligns with their needs.
3. Choose a subscription plan: Users can select from a range of subscription plans, each offering a different level of support and pricing.
4. Begin therapy: Once matched with a therapist and subscribed, users can start communicating with their therapist through various modes, such as video calls, phone calls, live chat, or messaging.
Availability & Convenience of Virtual Therapy:
Betterhelp UK provides a level of convenience that traditional therapy may not offer. Users can schedule sessions at times that suit their schedule and engage in therapy from any location with an internet connection. Traditional therapy, on the other hand, requires physical attendance at a therapist's office and may be subject to limited appointment availability.
Therapist Selection:
Both Betterhelp UK and traditional therapy offer access to qualified, licensed therapists. However, BetterHelp UK's extensive network of therapists may provide a broader range of specializations and expertise than what is available in your local area.
In-person Connection:
One potential drawback of BetterHelp UK is the lack of physical presence in therapy sessions. Some individuals may prefer the in-person connection that traditional therapy provides. However, many users find that the virtual format of BetterHelp UK is just as effective in building a therapeutic relationship.
FAQ's
Is Better Help Uk Suitable For Everyone?
While Betterhelp UK can be an excellent resource for many individuals struggling with mental health challenges, it may be suitable for those experiencing severe mental health crises or requiring more intensive support.
Are Therapists On Betterhelp Uk Licensed?
Yes, all therapists on Betterhelp UK are licensed, experienced professionals who have met strict qualification requirements.
Does Better Help Uk Accept Insurance?
Betterhelp UK does not currently accept insurance as payment for its services. However, the platform's affordability may still make it a more accessible option for those without insurance or with limited coverage.
Can I Change Therapists On Betterhelp Uk If I'm Not Satisfied With My Match?
Yes, BetterHelp UK allows users to request a new therapist if they feel their current match isn't meeting their needs.
Conclusion
Betterhelp UK offers a promising alternative to traditional therapy for those seeking accessible, affordable, and convenient mental health support. With its range of features and advantages, BetterHelp UK has the potential to make a significant impact on the way people in the United Kingdom access therapy. Ultimately, the choice between Betterhelp UK and traditional therapy will depend on individual preferences and needs, but it's clear that online platforms like Betterhelp UK are changing the landscape of mental health services for the better.