BetterHelp Canada Review: How It Works & Cost, Therapy Options!
As a psychologist and writer at TherapyEver, I can't stress enough the increasing importance of mental health on a global scale in recent years. The ongoing pandemic has had a profound impact on the well-being of countless individuals, highlighting the critical need for improved accessibility and availability of mental health services. In this context, BetterHelp Canada has emerged as a groundbreaking solution, providing Canadians with a revolutionary online platform to connect with professional therapists and counselors.
This article aims to explore the remarkable features and advantages of BetterHelp Canada, shed light on the wide range of mental health concerns the platform effectively addresses, the convenience it offers in providing therapy tailored to your preferences, and the supportive community it fosters through additional resources. Prioritize your mental well-being with BetterHelp Canada's transformative platform.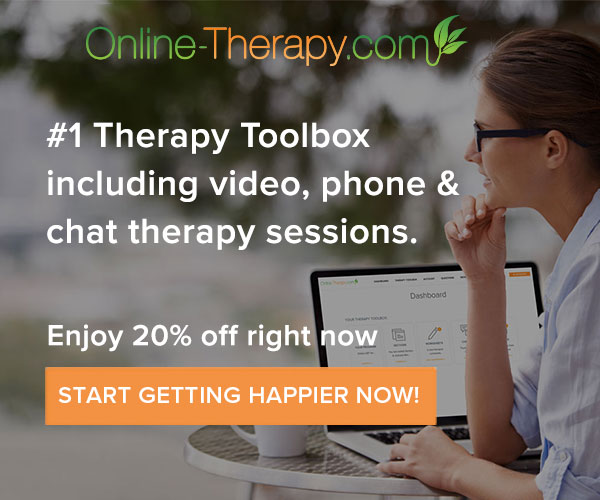 Advantages of BetterHelp Canada
1. Accessible Mental Health Services
One of the primary benefits of BetterHelp Canada is the accessibility it offers. Traditional therapy often requires in-person appointments, which can be difficult for individuals with busy schedules, transportation issues, or accessibility challenges. With BetterHelp, users can access therapy anytime, anywhere, as long as they have an internet connection. This eliminates the need to commute to appointments and allows for more flexible scheduling.
2. Affordability
Another significant advantage of BetterHelp Canada is its cost-effectiveness. Traditional therapy can be expensive, with fees ranging from $100 to $250 per session. BetterHelp offers a more affordable alternative, with plans starting at $60 per week. This makes therapy more accessible to a wider range of individuals, including those who may not have been able to afford traditional therapy services.
3. Professional Therapists
BetterHelp Canada is committed to providing users with highly qualified and experienced therapists. All therapists on the platform are licensed, trained, and accredited, ensuring that users receive professional guidance and support. Additionally, BetterHelp offers a wide range of therapists with various specialties, allowing users to find the right match for their specific needs.
4. Confidentiality and Privacy
Protecting the privacy of its users is of the utmost importance to BetterHelp Canada. The platform adheres to strict confidentiality standards, and all sessions are conducted through secure video, phone, or messaging channels. Users can also choose to remain anonymous if they prefer, ensuring that their privacy is maintained throughout the therapeutic process.
List Of Mental Health Issues Addressed by BetterHelp Canada
1. Depression
Depression is a common mental health issue that affects millions of individuals worldwide. BetterHelp Canada offers support and guidance for individuals struggling with depression, helping them develop coping strategies and work towards recovery.
2. Anxiety
Anxiety disorders can manifest in various forms, including generalized anxiety disorder, panic disorder, and social anxiety disorder. BetterHelp's therapists are trained to help individuals address and manage their anxiety symptoms, providing tools and techniques to navigate daily life more effectively.
3. Relationship Issues
Relationship problems can significantly impact an individual's mental and emotional well-being. BetterHelp Canada offers couples therapy and individual therapy to help users address relationship challenges, improve communication, and work towards healthier, more fulfilling partnerships.
4. Grief and Loss
Grieving the loss of a loved one is a natural and necessary process, but it can be incredibly challenging and isolating. BetterHelp's therapists are experienced in providing support and guidance to those navigating grief, helping them find ways to cope and heal.
5. Trauma and PTSD
Individuals who have experienced trauma may struggle with post-traumatic stress disorder (PTSD), which can significantly impact daily life. BetterHelp Canada offers specialized therapy for trauma and PTSD, helping users process their experiences and develop coping strategies to manage symptoms.
How Much Does BetterHelp Cost Canada? | Cost of BetterHelp Canada
BetterHelp Canada offers affordable therapy options through its subscription-based model. Users have the flexibility to choose from weekly or monthly subscription plans, catering to their individual needs. The cost of BetterHelp therapy in Canada is designed to be accessible and cost-effective, ensuring that mental health support is available to a wide range of individuals.
The cost of therapy through BetterHelp Canada ranges from $60 to $90 per week (billed every 4 weeks). Based on the current exchange rate of 1 US dollar to 1.33 Canadian dollars (CAD), this corresponds to approximately $80 to $120 CAD per week. However, it's important to note that the specific cost may vary based on factors such as your location, preferences, and therapist availability. This pricing structure allows you to select a plan that aligns with your budget and therapy requirements.
One of the advantages of engaging in therapy through BetterHelp Canada is the elimination of transportation costs and time-saving benefits. With online sessions, you can access therapy from the comfort of your own space, eliminating the need for commuting to physical appointments. This not only saves you money on transportation expenses but also offers convenience for individuals with busy schedules.
Additionally, BetterHelp Canada provides the flexibility to cancel your membership at any time and for any reason. This gives you the freedom to tailor your therapy experience according to your changing needs and circumstances.
By offering affordable pricing, flexibility in subscription plans, and the convenience of online sessions, BetterHelp Canada strives to make therapy accessible and cost-effective for individuals seeking mental health support. Take a step towards prioritizing your well-being by exploring the affordable therapy options available through BetterHelp Canada.
Features of BetterHelp Canada:
Advanced matching algorithm pairs individuals with therapists who specialize in their specific concerns.
Various communication options are available, including video sessions, live chat, phone calls, and messaging.
Privacy and security measures ensure the confidentiality of user information.
Therapists on the platform are licensed and certified professionals.
Personalized and evidence-based care is provided to users.
Benefits of BetterHelp Canada:
Extensive library of articles, self-help guides, and worksheets to supplement therapy sessions.
An inclusive community and interactive message board foster a sense of connection and support.
Users can engage with others who may be facing similar challenges.
The platform offers a holistic approach to mental health support.
FAQ's
1. How Do I Get Started With Better Help Canada?
Signing up for BetterHelp is a simple process. Visit the BetterHelp website, complete a brief questionnaire about your mental health concerns and preferences, and you will be matched with a therapist who meets your needs. You can then begin messaging or scheduling video or phone sessions with your therapist.
2. Can I Choose My Therapist On Better Help Canada?
Yes, BetterHelp allows users to browse therapist profiles and request a specific therapist if they prefer. If you find that your assigned therapist is not the right fit, you can easily request a new match.
3. Will My Insurance Cover Better Help Canada Services?
Some insurance plans may cover online therapy services like BetterHelp. It's essential to check with your insurance provider to determine if they offer coverage for online therapy.
4. Is Better Help Canada Suitable For Individuals Under 18?
BetterHelp is designed for adults (18 years and older). However, they offer a sister platform called TeenCounseling, which is specifically tailored to provide therapy for adolescents aged 13-19.
5. How Long Are Therapy Sessions On Better Help Canada?
Typically, therapy sessions on BetterHelp last for approximately 45-60 minutes, depending on the therapist's preference and your needs.
In summary:
BetterHelp Canada is revolutionizing mental health services by providing accessible, affordable, and professional online therapy for Canadians. With a wide range of therapists specializing in various mental health issues, BetterHelp offers a convenient and effective solution for individuals seeking support and guidance. By breaking down barriers to mental health care, BetterHelp Canada is making a positive impact on countless lives and fostering a brighter future for mental health in Canada.