BetterHelp Australia Review: How It Works And And How Much Does It Cost?[2023]
Are you struggling with your mental health? Feeling overwhelmed, anxious, or stressed? You're not alone. In today's fast-paced world, it's not uncommon to experience difficulties that can impact our emotional well-being. That's why I'm thrilled to share with you the incredible online therapy platform, BetterHelp Australia.
Whether you're located in bustling Sydney, serene Perth, or anywhere in Australia, BetterHelp eliminates the barriers of traditional therapy. This innovative platform allows you to receive the care you need from the comfort and privacy of your own home: no more commuting, no more waiting rooms – just seamless access to quality mental health support.
As a psychologist, I understand the importance of finding the right support system when facing mental health challenges. Betterhelp Australia offers a convenient and accessible solution, providing professional therapy at your fingertips. With just a few clicks, you can connect with licensed therapists who are dedicated to helping you navigate life's obstacles.
In this personal review, I'll dive into the ins and outs of their services, giving you an inside look at what makes them stand out in the world of online therapy. So, if you're curious about Betterhelp Australia and wondering if it's the right fit for you, stick around as I walk you through my experiences and thoughts. Let's jump right in!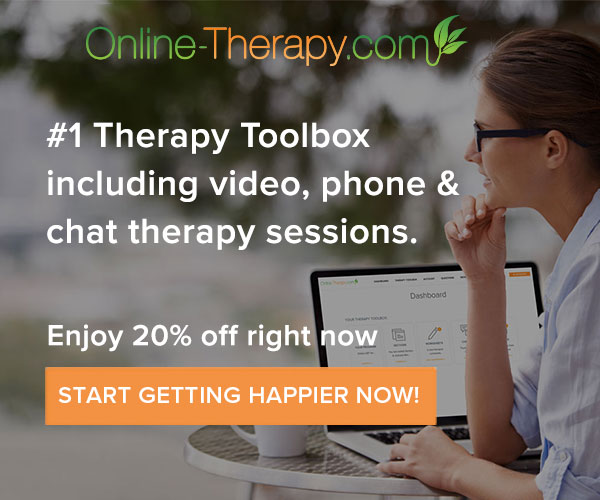 Understanding Betterhelp Australia
is BetterHelp Available In Australia?
Yes, It's available in Australia, With a strong focus on accessibility, affordability, and quality of care, BetterHelp Australia aims to revolutionize the way Australians access mental health services. The platform offers a variety of communication methods, including messaging, live chat, phone, and video sessions, allowing clients to choose the most comfortable and convenient option for them.
The Benefits of BetterHelp Australia:
Betterhelp Australia offers numerous advantages over traditional therapy methods, including:
Accessibility: Online therapy makes mental health support available to individuals living in remote areas or those with limited mobility.
Convenience: Clients can schedule sessions at their convenience and communicate with therapists from the comfort of their own homes.
Anonymity: Online platforms provide a higher level of privacy and anonymity than face-to-face sessions.
Affordability: Betterhelp Australia offers various subscription plans, making therapy more accessible to individuals with different budgets.
How Does It Work?
Signing Up for Betterhelp Australia:
To get started with BetterHelp Australia, clients need to:
1. Complete a brief questionnaire that helps assess their mental health needs and preferences.
2. Choose a subscription plan that best suits their budget and requirements.
3. Get matched with a licensed therapist who specializes in their specific concerns.
Communicating with Your Therapist:
Betterhelp Australia offers a variety of communication methods, including:
Messaging: Clients can exchange messages with their therapists 24/7 through a secure platform.
Live Chat: For real-time communication, clients can use the live chat feature.
Phone Calls: Clients can schedule phone sessions with their therapists for more personal interaction.
Video Sessions: Video sessions offer the closest experience to traditional face-to-face therapy and can be scheduled at the client's convenience.
Accessibility And Convenience: Betterhelp Australia Vs. Traditional Therapy
Betterhelp provides a more accessible and convenient option for individuals seeking mental health support. In contrast, traditional therapy may require clients to travel to a therapist's office and adhere to specific appointment times, making it challenging for those with busy schedules or limited mobility.
Anonymity And Privacy Comparison: Betterhelp Australia Vs. Traditional Therapy
In comparing the aspects of anonymity and privacy between Betterhelp Australia and traditional therapy, it is important to acknowledge the differing nature of these two approaches:
Betterhelp Australia, being an online therapy platform, offers a certain degree of anonymity that may be appealing to individuals seeking counseling services. Clients have the option to remain completely anonymous by using a pseudonym and communicating with their therapist through a secure and encrypted platform. This can be particularly beneficial for those who are hesitant to pursue traditional therapy due to concerns about stigmatization or privacy breaches.
On the other hand, traditional therapy, while conducted in person, ensures a high level of privacy through strict confidentiality policies and ethical guidelines set by professional bodies. Clients can rest assured that their personal information and discussions will be kept confidential between themselves and their therapist. However, it is important to note that anonymity and privacy may vary depending on the specific therapist and their adherence to these guidelines. Ultimately, the decision between Betterhelp Australia and traditional therapy should be based on individual preferences and needs, taking into consideration factors such as convenience, comfort, and the level of support required.
Cost Comparison: Betterhelp Australia Vs. Traditional Therapy
In this analysis, I will compare the costs of BetterHelp Australia, an online counseling platform, with traditional therapy in Australia.
First, let's address the cost of BetterHelp Australia. The subscription plans for Betterhelp typically range from $60 to $90 per week. Since the exchange rate is 1 USD to 1.51 Australian dollars, the equivalent cost in Australian dollars would be around $90 to $136 per week.
Now, let's explore the cost of traditional therapy in Australia. The fees for traditional therapy can vary significantly depending on various factors such as the therapist's experience, location, and type of therapy sought. On average, traditional therapy in Australia can range from $80 to $250 per session. These sessions are usually held weekly, although the frequency may vary depending on individual needs.
To have a fair comparison, we can calculate the monthly cost of both options. Considering Betterhelp Australia costs around $90 to $136 per week, the monthly cost would be approximately $360 to $544 in Australian dollars.
In contrast, traditional therapy sessions that cost, let's say, $150 per session would result in a monthly cost of $600. However, it's important to note that traditional therapy often requires additional costs such as transportation expenses, which can vary depending on the distance traveled to the therapist's office.
Based on this analysis, it appears that Betterhelp Australia may offer a more cost-effective option compared to traditional therapy, particularly when considering the potential additional expenses associated with traditional therapy.
Nevertheless, it's crucial to consider that cost should not be the sole determining factor in choosing a therapy. The suitability of the therapy approach, the therapist's expertise, and individual preferences should also be taken into account when making this decision.
Remember, seeking therapy is an investment in your mental health and well-being. It is advisable to thoroughly evaluate your options and choose the one that aligns best with your needs and financial capabilities.
FAQ's
Is Better Help Australia Right For Me?
Betterhelp Australia is suitable for individuals seeking mental health support and guidance from licensed professionals. However, it is essential to note that online therapy may be the best option for those with severe mental health issues or who require immediate crisis intervention.
Are The Therapists On Betterhelp Australia Licensed?
Yes, all therapists on Betterhelp Australia are licensed, trained, and experienced professionals in their respective fields.
Is BetterHelp Australia Secure And Confidential?
Betterhelp Australia adheres to strict confidentiality and privacy standards, ensuring that all client information and communication remains secure and protected.
In summary:
BetterHelp Australia provides a comprehensive, accessible, and affordable solution to mental health support for individuals across the continent. By offering various communication methods and connecting clients with licensed professionals, online therapy is revolutionizing the way Australians access mental health services. Whether you are new to therapy or seeking a more convenient option, BetterHelp Australia may be the right choice for you.